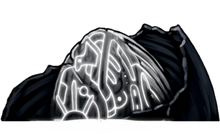 The story of the Kingdom of Hallownest can be pieced together through dialogue, cutscenes, lore tablets, visual storytelling, and entries in the Hunter's Journal. While there are some ambiguous elements, in general, the information derived from these sources can provide a stable foundation for assembling the overall narrative. As long as all sources have been exhausted and taken into account, a player should, in their own right, have a general understanding of any lore topic.
The following is a list of all pages related to the story and lore of Hollow Knight.
Characters
Groups
Miscellaneous groups
Miscellaneous
Trending pages
All items (33)
A
B
D
E
F
G
H
I
L
M
N
P
S
U
V
W
Community content is available under
CC-BY-SA
unless otherwise noted.